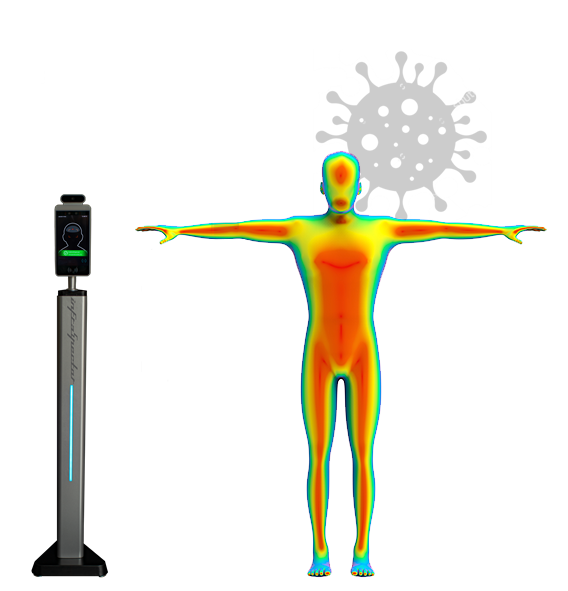 Mek InfraSpector Thermal Screening Systems are designed to detect elevated skin-surface temperatures, and can thus be used for rapid and preliminary temperature screening in public places like shops, restaurants, clubs, stations, airports and business premises, with accuracy up to ±0.3°C.
Measure up to 20 people per minute with our single entry stations or up to 40 people simultaneously with our wide area detection systems
Non-contact measurement avoids physical contact and is quick, clean & hygienic
Rapidly detect skin-surface temperature of a persons forehead or wrist
Count people incoming and outgoing; monitor the number of individuals on the premises
Different modes of operation via alarms or screening operator
Optional audio & /or visual alarm when temperature is above the acceptable 36 °C – 37.3 °C range
Most models are easy and quick self-assembly & install
Hide or show your preferred data on display to suit different applications & environments
Connectivity to external access systems possible
Privacy friendly – images are not recorded & do not contain any optical details, just temperature zones
Fast delivery
Mek Temperature Measuring Products
Help reduce risk by monitoring employees and visitors' skin surface
temperatures before they enter your premises.
* Depending on the application, some authorities have regulations regarding privacy and use of medical data. For your particular application, we highly recommend that you verify privacy and medical issues with local authorities prior to use of the system & use in accordance with local laws and regulations.

Public Services
Airports, railway stations, bus stations, town halls, public authorities, schools, hospitals

Essential Services
Shopping centres, supermarkets, banks, bakeries, pharmacies

Social Meeting Places
Churches, theatres, museums, stadiums, bars, restaurants

Private Companies
Factories, offices, hotels, warehouses, construction sites, retail
Detection of elevated body temperature is an important factor in the fight against viruses. Mek Thermal screening systems are recognised as a fast and pragmatic tool for this purpose, not only for the current global Coronavirus crisis, but also as an innovative long-term solution, to protect and reduce illness by limiting the spread of infections.
Investment can reduce illness absence and risks of infection without the need for additional staff to operate the equipment. In many countries recommendations and sometimes mandatory regulations have been made for this type of screening.
All of our systems are CE approved, held in stock and can be ordered online and delivered to your premises quickly.
By combining the detection of fever symptoms with other features such as metal detection and counting the number of individuals in and out of premises, InfraSpector systems are perfect for all establishments where groups of people gather and safety and security is important.
Prices start from €1500.00.
Contact Mek to find out more or view products to select the model best for you.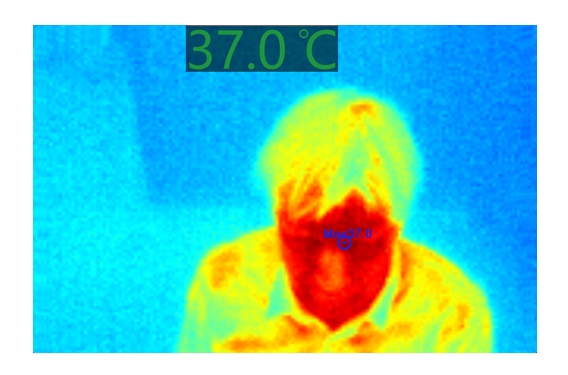 Mek has specialized in optical inspection for more than 25 years. With offices and customer support centers in North and South America and Europe, our dedicated team of service and support professionals is available to answer any questions you may have and to help you resolve issues quickly.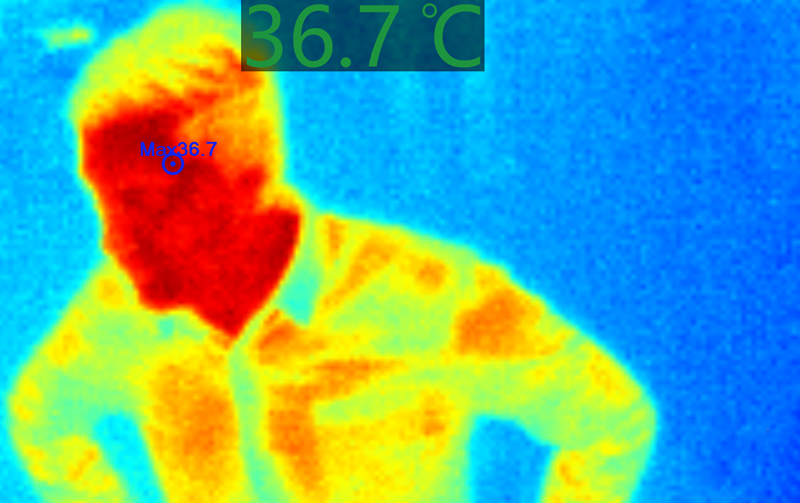 Do you need a Thermal Imaging Camera Solution to protect your visitors and your business?
Simply get in touch and one of our experts will then discuss the next steps with you.